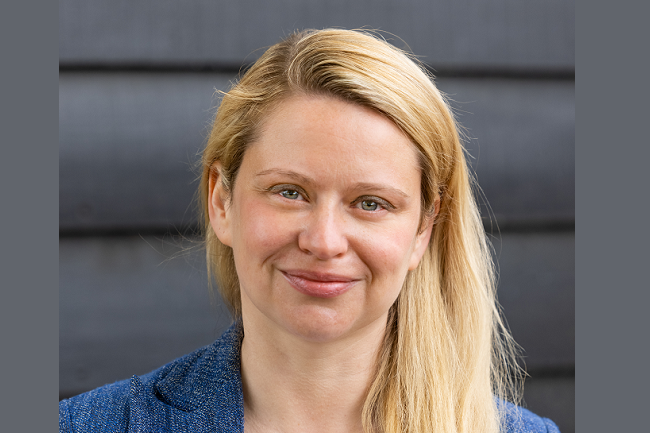 Gemma Bull is passionate about organisations that have equality at their core, and making sure charity funding makes a genuine difference to people's lives.
What drew you to work with The Advocacy Project?
The main reason I wanted to be involved with The Advocacy Project is your ethos and your values: there's strong alignment with what's important to me. When I first met people at The Advocacy Project, we had long conversations about everything the organisation is doing in terms of governance structures, the way you work, the culture. The genuineness of your approach really struck me.
What experience do you bring to the board?
My expertise is in fundraising, strategy and development. I'm currently Funding Strategy Director for The National Lottery Community Fund. We give out around £650 million a year, mostly in the UK, to support people to do what matters most to them. We're involved in an approach called "People in the lead", which is a bit similar in ethos behind much of what you do at The Advocacy Project.
I've also worked in strategy and development roles for charities including Leonard Cheshire Disability and Save the Children. I co-founded a social enterprise called Easy Peasy: a digital service that gives parents and carers simple, low cost play ideas which support early child development.
I've previously been a trustee of The Squad – a small local charity that supports people with learning disabilities to get together with people their own age and take part in social activities.
What's important to you about working with charities?
I feel very strongly about equity. I completed an MA in Human Rights a while ago, and that's when I started working in the charity sector. And whether it's working for a funder – trying to challenge the funder to be more accessible in all it's doing – or being a trustee, where my skills match up with what the organisation needs, supporting inclusivity is what I'm most interested in doing.
What do you enjoy about being on the board?
I like getting to know people individually, building relationships, finding out people's communication styles, learning different ways of doing things, and not making assumptions. I enjoy working with service users on the board, and challenging my own way of doing things – thinking about things differently. The Advocacy Project really embraces the positive challenges user involvement gives us personally and organisationally.
And what kind of things do you like to do in your free time?
I love reading and writing. I also enjoy getting outside – hiking – and travelling to new places.