Have you experienced mental health problems, or are you a family member or friend of someone who has? We're inviting you to enter our poetry competition. Your poem will be read by our our judges below.
The judges
We're delighted to have six judges who are passionate about mental health and creativity. They will choose the poem in each category that most moves them personally.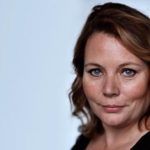 Joanna is an actress and writer. She starred in the BBC comedy The Thick Of It, and wowed audiences in Channel 4's hit show No Offence. She has been BAFTA nominated for Best Female Performance for her role in Getting On and twice nominated for her screenwriting on the show, which she co-wrote. Joanna has written publicly about suffering from depression and acute anxiety. See Joanna's video.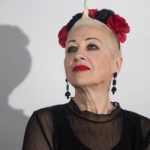 Gill Manly is an actor, jazz and blues singer, composer, radio broadcaster, writer and columnist. She has been involved in theatre and music for some 40 years. She recently collaborated with Joanna Scanlan on a new play, The Elephant in the Room, an autobiographical play about Gill's journey through mental health and weight struggles. Gill works as a campaigner for women's rights and writes about the issues surrounding body image and ageism for Goldie Magazine. She likes to explode myths!! See Gill's video.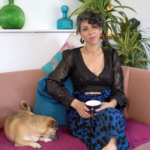 Melanie is a feminist writer, campaigner, international development worker and filmmaker. She is proud to take part in this year's Healing Words. She says "Poetry helps to bridge the gap between our feelings and our space in the world, from the safety of our homes. Poetry as an abstract and subjective creative-medium provides the ultimate door to our inner thoughts and emotions, and permits us to combine our experiences, feelings and thoughts into one visible space that mental health survivors are often denied – a space that is to be celebrated." See Mel's video.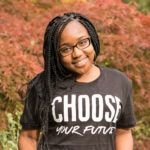 Shaniqua is a writer and poet from Croydon. She draws inspiration from her life experiences to create meaningful pieces of writing. She has used her passion for making a difference to found Young People Insight, a platform that empowers the voices of young people and encourages community engagement through conversation, creativity and writing. She has performed at Field Day and the Thornton Heath Lights Festival; she wrote the lyrics for the London Mozart Players' Anthem for Peace, and performed in Apples & Snakes' spoken word show, Rallying Cry. See Shaniqua's video.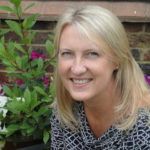 Sara is Corporate Social Responsibility Manager for Legal & General. She has a passion for bridging the gap between not-for-profit organisations and business. "I believe as a company we can benefit from these organisations to help make our products right for our customers and engage more with our employees to support their needs. Importantly use the knowledge and skills of our employees to make a difference in the communities around us to show every day matters."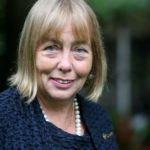 Dame Julia Cleverdon DCVO, CBE, is a passionate and practical campaigner who has gained an international reputation for 'connecting the unconnected', inspiring individuals and organisations to work together for the common good. Julia plays senior leadership roles in charities aiming to transform education and opportunities for young people. Julia was appointed to chair the National Literacy Trust in 2013 and chairs 'Read on. Get on.', the national campaign to ensure all children are reading well by the age of 11 so that by 2025 all children in the UK will start secondary school as confident readers.