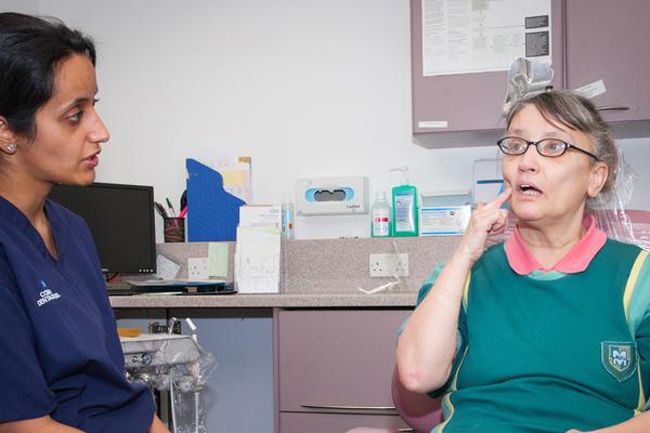 In the London borough of Brent, we work closely with people who have learning disabilities through our user involvement project, My Health, My Choice. The project was commissioned by Brent CCG, who wanted to understand what people with learning disabilities need to support their health.
Why this work is important
People with a learning disability have far worse health outcomes than the general population for a multitude of reasons. They are more likely to have a physical disability and long term health needs than the general population – and less likely to receive early interventions for diseases such as diabetes and cancer. People with learning disabilities face multiple barriers to accessing health services – from finding it hard to know when and how to seek help, to lack of easy read information and lack of understanding of their communication needs from health care professionals. They  might need extra support to make day-to-day healthy choices relating to diet, exercise, and dental hygiene – all of which can have long-term implications.
How we work
"It's a place where I can learn about my health and talk to other people like me about how I feel and support each other."
My Health, My Choice includes four groups, each meeting every two weeks. During the pandemic, we delivered online workshops where possible, and continued to engage with day centres and individuals in the community. We work closely with other organisations in the area, including the learning disability team at Brent Council, Asian People's Disability Alliance, Healthwatch Brent, Disabilities Rights UK, and Scope. The project includes two representatives, who are elected from within the groups, who take on additional responsibilities and are paid for their work.
How the project benefits people
The My Health, My Choice project supports people with learning disabilities on a number of levels.
We explain about local services and health programmes that can support them, including annual health checks, flu jabs and health passports.
One important aspect of our work is promoting discussions about ways to keep healthy, including diet and exercise – empowering people to self-manage and increasing people's knowledge and understanding.
The group gives people an opportunity to talk about their experience of services – what can be improved – so Brent CCG can make sure all services are fully accessible to people with learning disabilities.
We facilitate consultations on specific topics – for example, a group representative has recently prepared a presentation educating GPs about the experience of people with learning disabilities.
The project also gives people greater confidence to speak up for themselves as well as opportunities for peer support and friendships. Group Reps benefit from being mentored to develop new skills and take on extra responsibility. Additionally, support workers learn from the project – they understand more about their service users views, experiences and preferences – and they gain crucial information about local services and why programmes like the health passport are important.
Particular concerns during Covid-19
Our work has highlighted particular concerns for people with learning disabilities during Covid-19.
Our work during the pandemic highlighted that digital isolation is a pressing concern for those with learning disabilities. People have been unable to access crucial healthcare services, and been disproportionately disadvantaged by not being able to access sources of social and wellbeing support.
Notably, lack of accessible information, lack reasonable adjustments, and lack of digital access have meant getting Covid-19 tests and results can be extremely difficult for people with learning disabilities.
By working closely with Healthwatch Brent, we have brought greater awareness and understanding to how people with learning disabilities have been affected by Covid-19.
Get in touch
To contact us about My Health, My Choice, please email or call 020 8106 0644.