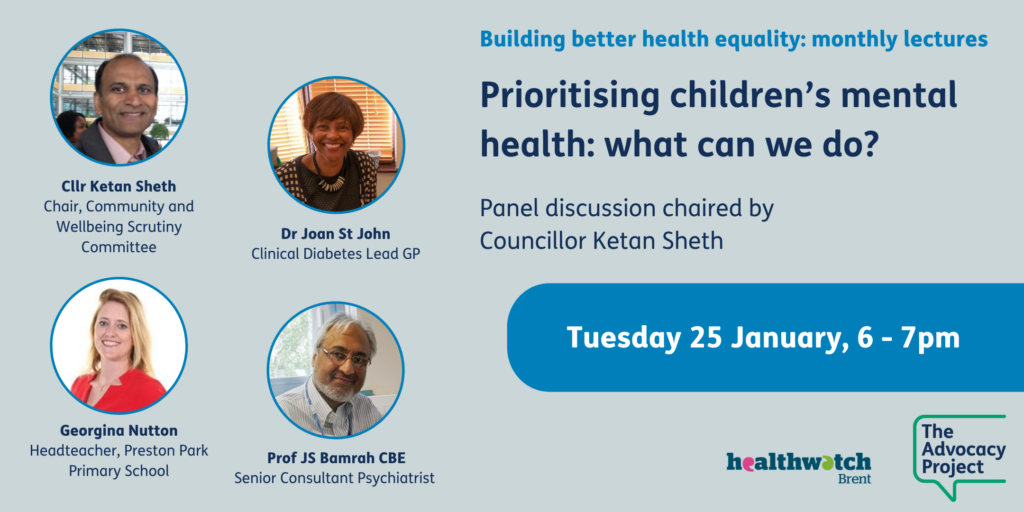 We're excited to be launching a new lecture series on better health equality in collaboration with Councillor Ketan Sheth, Chair of the Brent Community and Wellbeing Scrutiny Committee. Ketan is a lawyer by profession and has recently been reappointed as Lead Governor of the Central and North West London NHS Trust. He believes passionately that a high quality medical and general care service should be available to everyone within the community. The first event takes place on Tuesday 25 January – book here to join us on Zoom.
We have long known health inequalities exist, but the Covid-19 pandemic has exposed glaring differences in a devastating manner. The picture has become more complex. Just looking at the traditional measures of health, the social and economic determinants like education or income does not fully account for why black and ethnic minority groups have been so disproportionately affected by the pandemic. For example, a person from an ethnic minority group may be less likely to contact their GP or call 111 when they fall ill with Covid-19 because of a lack of trust in the system – which could lead to a more severe outcome.
There are other factors in the mix, such as whether people have received the same quality of care or communication due to unconscious biases. Whilst certain health factors – like a greater propensity towards diabetes in some groups – may have made some more clinically vulnerable, tragically it is more likely that structural disadvantage and institutional racism are at the root of this injustice. This is just a small snippet of what we will be delving into in our lectures as we discuss the health inequalities that have been exacerbated during the pandemic and consider how we can best help and support our communities going forward.
The focus of the first lecture 'Prioritising Children's Mental Health: What Can We Do?' is a timely and much-needed conversation. Children are a group who have been less effected by the pandemic in terms of health outcomes but the toll it has taken on children's mental health should not be underestimated and will likely be felt for years to come. We will be welcoming Senior Consultant Psychiatrist Professor JS Bamrah who has written for The Guardian on topics like mental health and institutional racism; Diabetes specialist and GP Dr Joan St John who is passionate about educating people to live healthier lives and Primary School Head Teacher Georgina Nutton who supported children at Preston Park Primary School through the pandemic and can speak about how she prioritised student's mental health.
The event will take place from 6-7pm on Tuesday 25 January, and is open to all. Book your free place here: https://lecture25jan.eventbrite.co.uk/