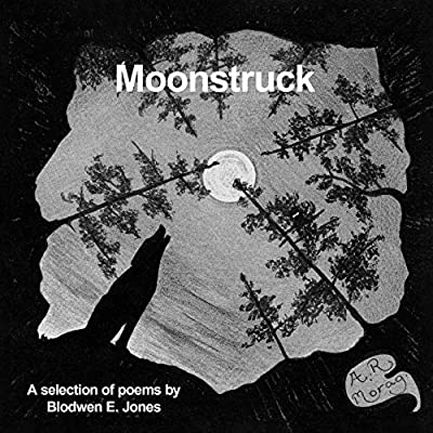 Voices for London (VFL) is a network made up of experts by experience (including carers), facilitated by The Advocacy Project. We work with the Healthy London Partnership Transformation Programme to help shape and inform how London-wide mental health services develop.
Peer support is key to keeping the network healthy and happy so we can work effectively. This has been even more important during the coronavirus outbreak.
Amongst our members is Blod Jones, a published poet who writes about her observations of life in a frank and often humorous way. From the day she joined the Voices for London network, we have been privy to Blod's new material in real time –  a privilege to say the least.
The lockdown hasn't stopped Blod one little bit. From the first week we were asked to stay at home, Blod shared her words with us. We can confidently say this has been invaluable to us all during these difficult times.
Blod has just published a book of her poetry, Moonstruck (all profits are going to three amazing charities: Woman Kind, The Alexander Paul Foundation and Mind. Here are some of Blod's poems to inspire you.