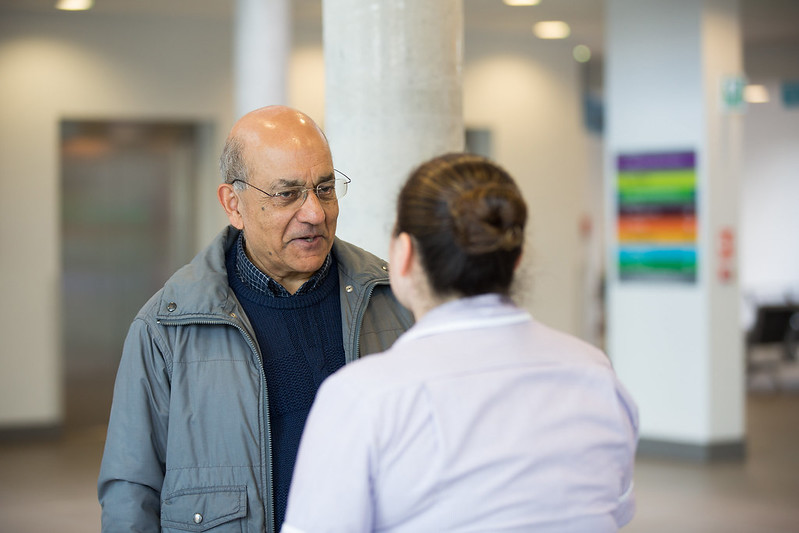 Independent Health Complaints Advocacy (IHCA) is a free service that helps improve the NHS for everyone by supporting people to speak up if they've had an experience with an NHS service that didn't go well.
If you've had a difficult experience with any NHS service – such as hospitals, GPs and pharmacists, dentists, opticians or NHS-funded care homes – our information pack can support you with details about how to make a complaint. And if you live in Hackney or Hammersmith & Fulham, we can give additional personal support if you need it because of your circumstances.
Lived experiences: How NHS complaints advocacy can help you start a conversation, and be heard. 
Lim*, in his early 30s, lives at home on his own and experiences recurrent mental ill health. When he was feeling particularly low and mentally unwell, he was receiving regular appointments with local mental health services. However, he didn't feel these services were giving him the care he was expecting or deserved.
He approached the mental health team directly to address his concerns, but didn't feel he was listened to. Soon after, he faced a mental breakdown and needed treatment in A&E. Lim felt that if he had received appropriate emotional support, this distressing incident could have been prevented.
Lim wanted to make a formal complaint so that lessons could be learnt and he could build a more positive relationship with the mental health team. It was at this point that he reached out to our advocate Meera* for support.
Meera supported Lim throughout the entire complaints process and discussed all the options available. Lim decided to complain directly to the Parliamentary and Health Service Ombudsman (PHSO) and drafted a letter to highlight his concerns.
Lim wasn't happy with the initial resolution, however thanks to the support and information provided by Meera throughout, he felt confident to appeal this decision directly. Throughout the NHS Complaints Advocacy process, Lim had discovered that his voice was valued and that there were steps available to him to make sure he was heard.
Getting support to make your NHS complaint
The IHCA is there to support individuals like Lim to know their rights, and give them the tools to feel respected and heard.  If you or anyone you know has had a difficult experience with an NHS service and you would like support or more information about how to make a formal complaint, please see our web page here.
(The IHCA service is available nationally, but please note that The Advocacy Project currently manages this service in Hammersmith & Fulham and Hackney only. You can find information about NHS complaints advocacy in your area on your local council website.).
*  Names changed to protect identity of individuals