We'd like our service users to feel part of The Advocacy Project family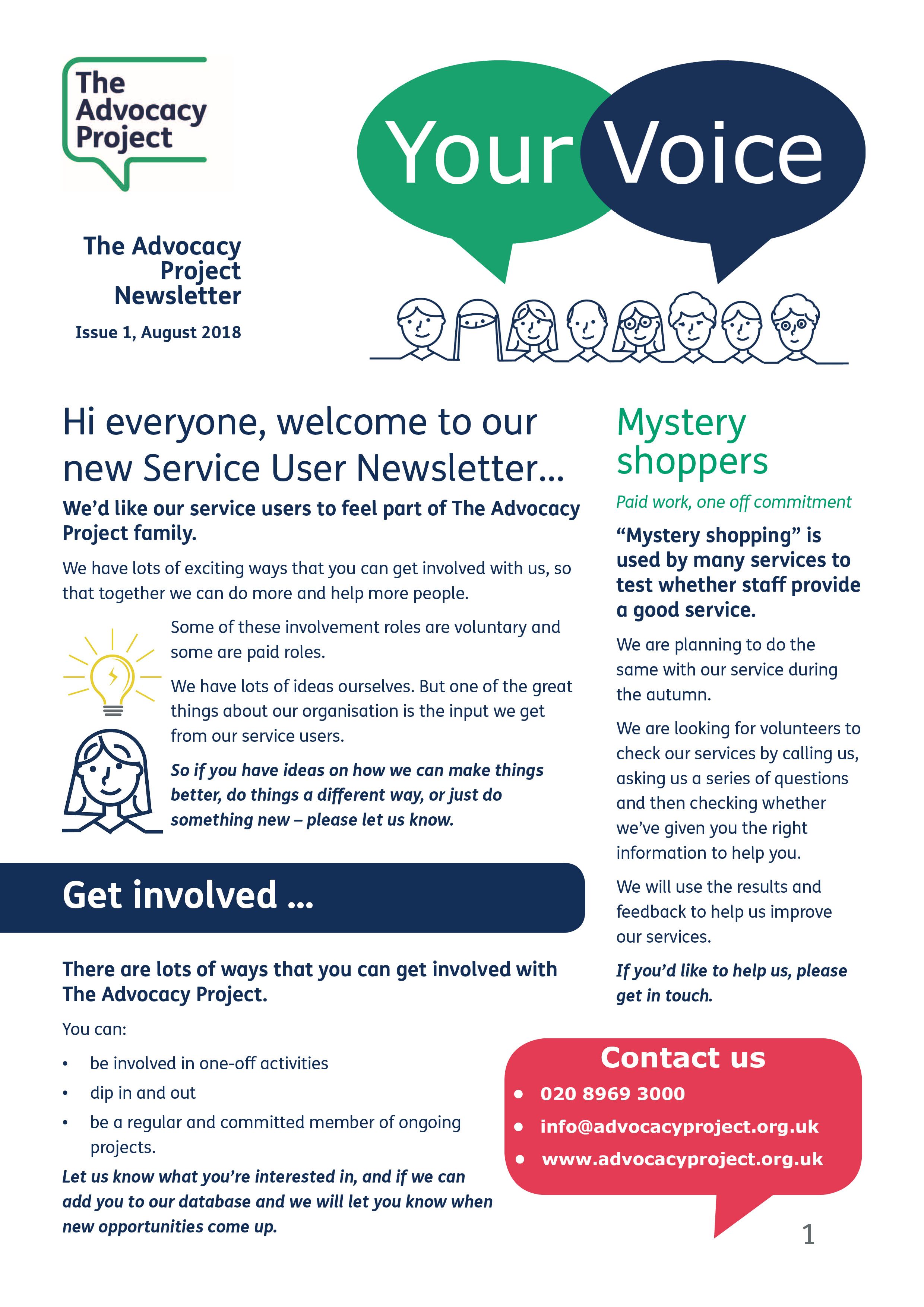 Our new service user newsletter is full of ways you can get involved, it tells you about some of the projects we have been working on and introduces you to two of our trustees. Take a look and see what you think!
The Advocacy Project is all about helping people make a difference in their lives. We're always looking for new ways to do this.
Getting involved
We have lots of exciting ways that you can get involved with us so together we can do more and help more people. Some of these involvement roles are voluntary and some are paid roles.
One of the great things about our organisation is the input we get from our service users.
So if you have ideas on how we can make things better, do things a different way, or just do something new – please let us know.
Let us know what you think
We'd welcome your feedback. What did you like, what could we have done better?
Do let us know your thoughts. And if there's anything or anyone you'd like to know more about in the next newsletter, do tell us.
We'd love to hear from you!