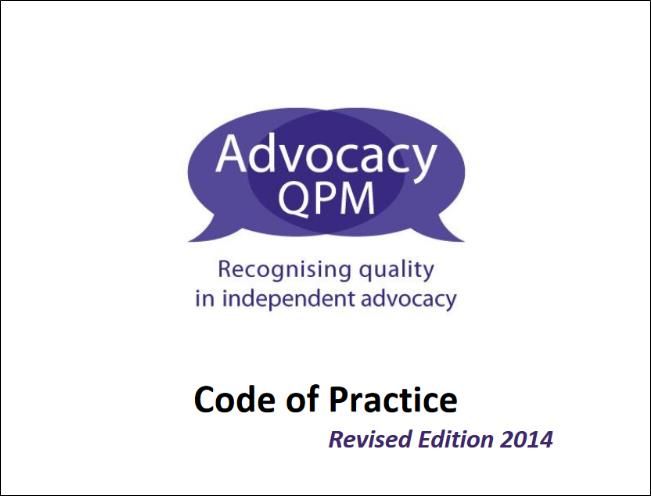 To ask for an advocate for yourself or someone else, click here.
Our advocacy practice is guided by the key principles below. You can read more about these in The Advocacy Charter and Advocacy code of practice which we follow.
Clarity of purpose: We make sure the people we advocate on behalf of – and organisations we work with – have information on the scope and limitations of our role. Our governing documents describe the aims of our work, and we can show how these meet the Advocacy Charter principles.
Independence: We are independent from statutory organisations, and as free as possible from conflicts of interest when we're providing services.
Person centred approach: The wishes of the people we advocate for direct our work. Our advocates are respectful of people's needs, views, culture and experiences.
Empowerment: Our work supports self-advocacy and empowerment. When people use our services, they tell us what kind of advocacy they would like. They influence how we run our organisation, including at board level.
Equal opportunity: We have an equal opportunities policy and we are proactive in tackling inequality. We make sure we allocate our advocates' time fairly.
Accessibility: Our services are free to eligible people. If someone wants to buy advocacy, we make sure they aren't at risk of financial abuse. The places we offer advocacy, and information about our services are accessible to the people we want to reach.
Supporting advocates: We give our advocates opportunities to develop their knowledge, skills and experience, and we support them in their work.
Accountability: Everyone who accesses our service has a named advocate and a way of contacting them. We monitor and evaluate our work.
Confidentiality: We have a policy on confidentiality that meets the Data Protection Act, 1998 and the Mental Capacity Act, 2005. It explains how we use information about people who use our services.
Complaints: We have a policy explaining how people can give us feedback or make complaints. We can help people get independent support to make a complaint if they need it.
Safeguarding: We have clear policies and procedures to make sure we act on safeguarding issues. Our advocates understand what to do if they think someone might be at risk of abuse or neglect.