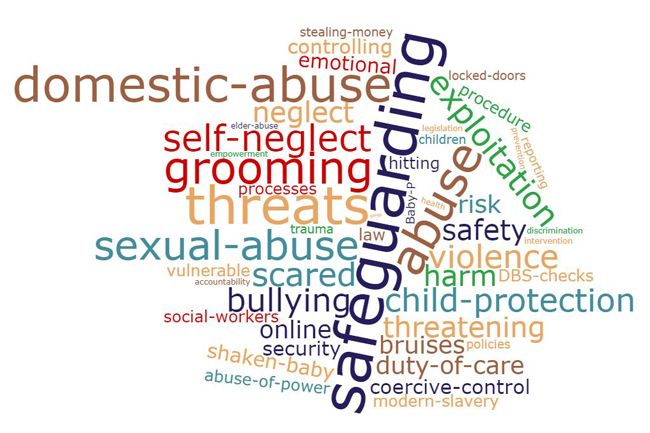 As an organisation, we have a legal and moral responsibility to take action to keep someone safe if we become aware they are at risk of harm.
We do this by:
making sure all our staff know what to do if they are told or suspect someone is at risk of harm
having a clear policy and carefully thought-out procedures to help us protect that person and others who might also be at risk
having experts on safeguarding within the organisation who make sure everyone is fully trained
continually reflecting on what we do and developing our safeguarding practice
Making safeguarding personal
There's a common misunderstanding that safeguarding is a bureaucratic process, out of the hands of the person who has suffered abuse or harm. For us, safeguarding also means making sure the person's views, wishes, feelings and beliefs are central to any process or investigation about their wellbeing. This is sometimes called 'making safeguarding personal', and it's central to the way we support people to be safe from harm.
Our safeguarding policy
Read our Safeguarding Adults Policy
Read our Safeguarding Children and Young People Policy 
Working in partnership with other organisations
Safeguarding those in our society who are vulnerable is everyone's responsibility. Working collectively with others is absolutely key to protecting people from harm, because it's only by getting a full picture through everyone who comes into contact with a situation that we can make the right decisions.
We prioritise collective working when supporting individuals and their families through a case, and by contributing to furthering safeguarding practice as a society. We:
have clear lines of communication with the local authority and organisations we work with
take positions of responsibility in local safeguarding panels and boards
are invited to sit on local safeguarding panels and boards, and participate in national reviews eg LeDeR
actively seek out ways to learn from colleagues in other organisations and continually develop best practice
reflect deeply on aspects of safeguarding and share our reflections to generate discussion among peers
offer consultancy and run training sessions to up-skill professionals in other organisations